Description
The Texecom KIT-1040 is a wired alarm kit that consists of a Premier Elite 24 Polymer Alarm Panel, a Premier LCD Keypad with Proximity Tag Reader, a pack of 5 Premier Elite Proximity Tags and 3 Capture P15 High Performance PIR Detectors.
The Texecom Premier Elite 24 is a wired alarm panel with 8 zones expandable up to 24 and is designed for professional installations. The high-level menu driven programming through Texecom's LCD keypads makes installation design and implementation even simpler whilst reducing installation time.
The Texecom Premier LCD keypad is designed to be fully compatible with Premier and Premier Elite series products. These keypads are ergonomic to use, intuitive and can be used with a wide variety of applications.
Comparison Table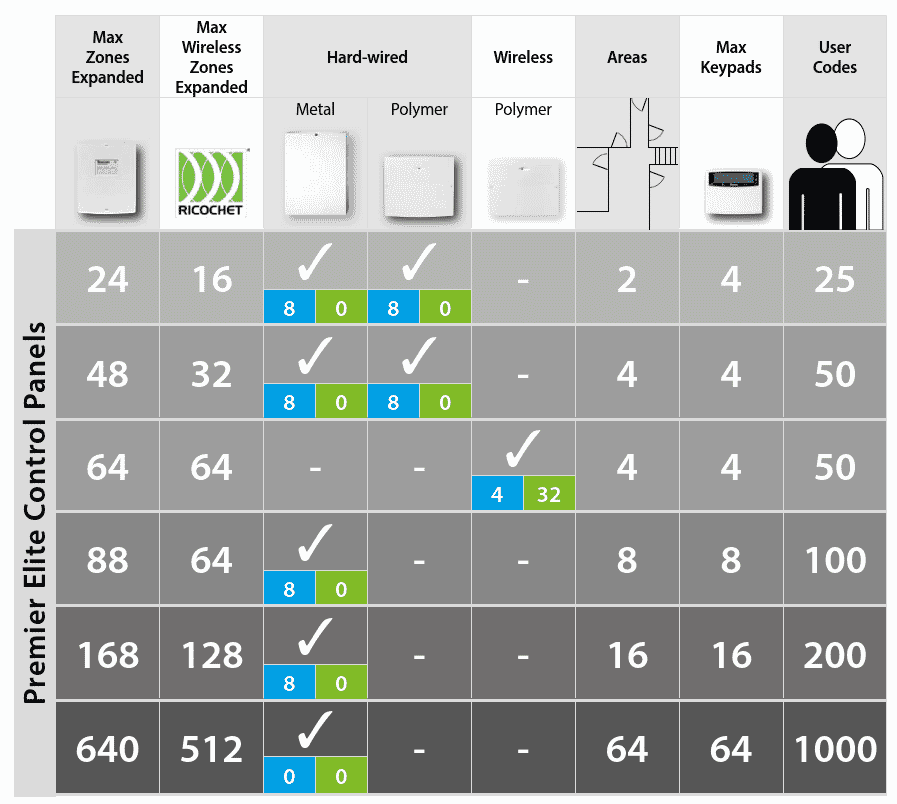 Texecom Pro App
The Texecom Pro app provides a wealth of information to make installation as quick and easy as possible. It contains user manuals, critical updates, technical tips and a handy forum. Manuals can be downloaded, saved and printed off ensuring you always have essential information, wherever you are.
Information can be found either using keywords or by scanning the barcode of the product you are installing.
News updates and critical information can be sent via Push Notification, ensuring you are always kept up to date.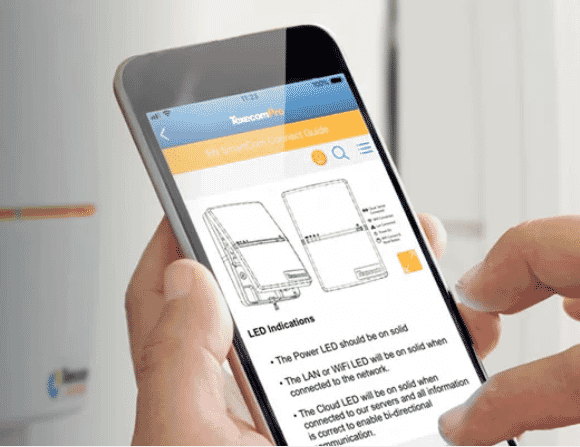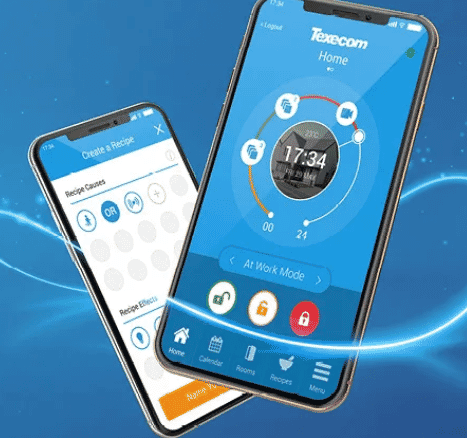 Texecom Connect App
The Texecom Connect app allows the user to control their alarm system, surveillance cameras and smart home devices remotely from their smart phone or tablet.
Devices such as smart plugs and lights can be automated to turn on and off at different times throughout the day and notifications will be sent to the user in the event of an alarm or camera being triggered.
The easy-to-use app includes both pre-set and custom profiles giving you complete control over your home security and the ability to change settings at a push of a button.
Features:
8 Zones Expandable To 24
2 Areas
25 User Codes
500 Event Log Time & Date Stamped
EN rated energy efficient switch mode power supply
Plug-on Digimodems
Multiple communication options; PSTN/GSM/GPRS/IP
Remote diagnostics and upload/download via Wintex software
PD6662:2017 Grade 2 Class II
1 x Texecom Premier Elite 24 Polymer alarm panel
1 x Texecom Premier LCDP Prox Keypad
5 x Texecom Premier Elite Proximity Tags
3 x Texecom Capture P15 PIR Motion Detector