Description
The Hikvision IDS-7204HUHI-K1/4S is a hybrid digital video recorder (DVR) with 4 analogue BNC inputs that supports analogue TVI/CVI/AHD cameras up to 5 mega-pixel, and 8 IP cameras up to 8MP (16 IP cameras can be added when used in Enhanced IP mode). The IDS-7204HUHI-K1/4S can support 16 cameras in total when combining analogue and IP cameras. The IDS-7216HUHI-K2/4S also features intelligent AcuSense deep learning-based motion detection, and perimeter protection (line crossing and intrusion detection). It also supports multiple VCA (Video Content Analytics) events for both analog and smart IP cameras. It also supports AoC (Audio over Coax) which reduces the number of cables required and speeds up installation time.
AcuSense Technology
The IDS-7204HUHI-K2/4S features Hikvisions intelligent AcuSense algorithms usually only found in their AcuSense camera range. This means that any non AcuSense analogue camera on the network can inherit this technology directly from the recorder.
Deep learning-based motion detection 2.0 is enabled by default for all analog channels, it can classify human and vehicle, and extremely reduce false alarms caused by objects like leaves and lights.
Multiple VCA (Video Content Analytics) events supported for both analog and smart IP cameras.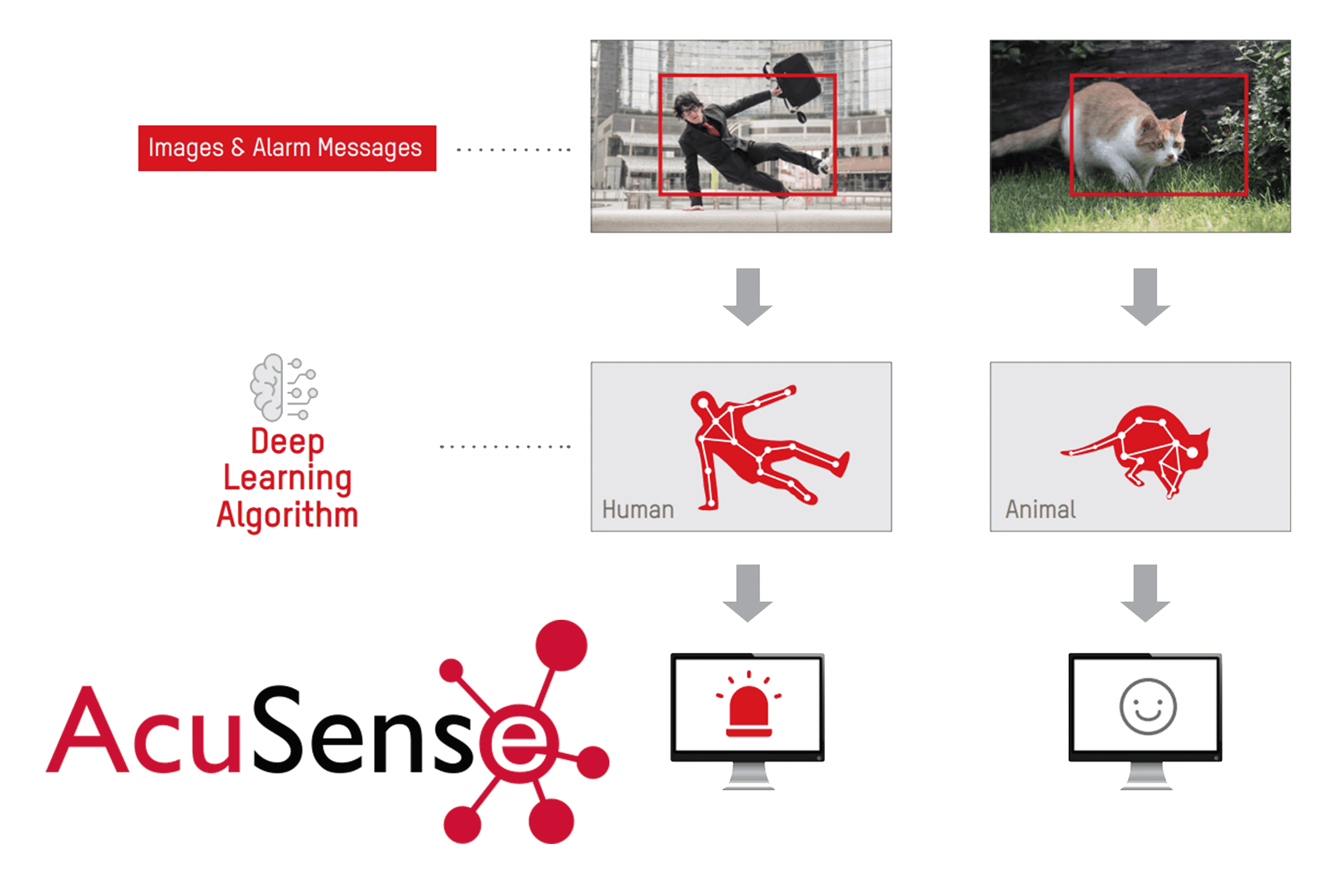 Interface

| Number | Description | Number | Description |
| --- | --- | --- | --- |
| 1 | VIDEO IN (IDS-7204HUHI-K1/4S has 4 ports) | 7 | AUDIO IN, RCA connector |
| 2 | USB interface | 8 | LAN network interface |
| 3 | VIDEO OUT | 9 | RS-485 serial interface |
| 4 | HDMI interface | 10 | 12 VDC power input |
| 5 | VGA interface | 11 | GND |
| 6 | AUDIO OUT, RCA connector | 12 | ALARM IN/OUT |
Features:
Deep learning-based motion detection 2.0 for all analog channels
Deep learning-based perimeter protection
H.265 Pro+/H.265 Pro/H.265/H.264+/H.264 video compression
HDTVI/AHD/CVI/CVBS/IP video inputs
Audio via coaxial cable
Up to 8/16-ch IP camera inputs (up to 8 MP)
Up to 10 TB capacity per HDD
H.265 Pro+ video compression improves encoding efficiency, and reduces data storage costs
Recording at up to 8 MP resolution
Smart search for efficient playback
Support the third-party cloud storage
Deep learning-based motion detection, perimeter protection (line crossing and intrusion detection), or facial detection
Support multiple VCA (Video Content Analytics) events for both analog and smart IP cameras
Compatible with major Wi-Fi dongle products in the market
Hik-Connect & DDNS (Dynamic Domain Name System) for easy network management
Output bandwidth limit configurable