Description
The Hikvision IDS-7204HQHI-K1/2S is a hybrid AcuSense network NVR with 4 channels that can record from analogue cameras with a resolution up to 4MP and 1 IP channels that can record from network cameras up to 6mp. A further IP channel can be created using the enhanced IP mode. It also supports AoC (Audio over Coax) which reduces the number of cables required and speeds up installation time.
The IDS-7204HQHI-K1/2S also features intelligent AcuSense technology and can provided to non AcuSense cameras with a resolution of up to 2MP. The clever AcuSense AI will only alert the user when it recognises a human form and will eliminate false alarms caused by animals or other non-flag events.
Deep Learning with AcuSense Technology
The most common concerns in perimeter protection are trespassing and vehicle break-ins. AcuSense helps you to focus on these events in two ways
Alarm will only trigger when the preset intrusion type takes place
Related videos are sorted by categories for easier search
Hikvision's AcuSense technology provides accurate results and reduces false alarms by using deep learning algorithms to distinguishes people and vehicles from other moving objects.
The device will only trigger an alarm when the preset intrusion type (human or vehicle) takes place, and videos related to alarm events are sorted into human and vehicle categories for easier footage searches.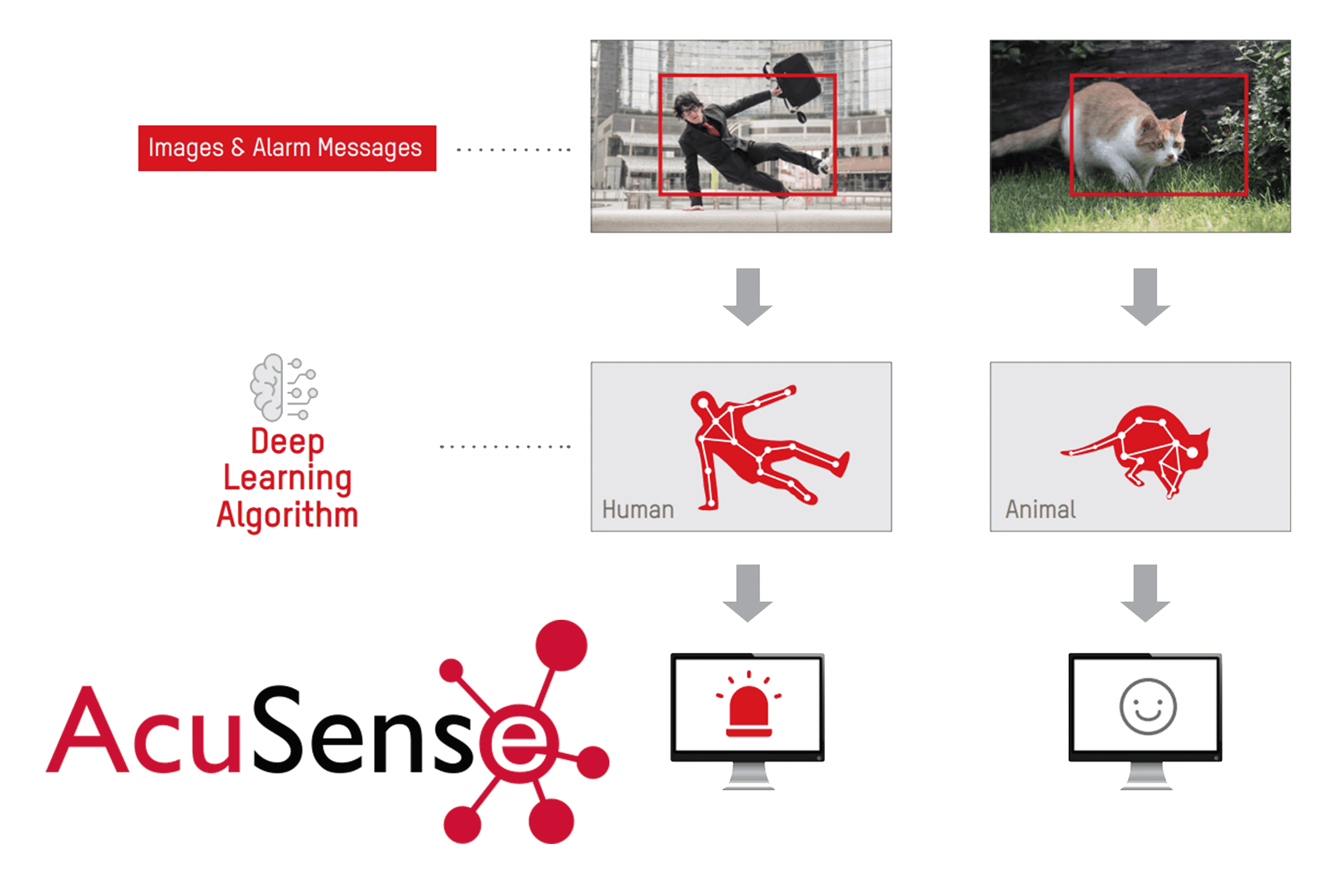 H2.65+ Compression
Hikvision lifts video surveillance to an unprecedented level with its H.265+ codec. In Full HD mode, H.265+ uses less than 20% of the bandwidth of H.264, allowing for live streams of unrivalled quality.
H.265+ also greatly outperforms all its predecessors in terms of storage. Regardless of environment or application, H.265+ reduces the required storage space by more than 80%. In short, H.265+ allows you to kill two birds with one stone: you can now record images at amazingly high resolutions and minimise the required storage capacity. This makes H.265+ the ideal solution for 24-hour surveillance.
Features:
Deep learning-based motion detection 2.0 for all analogue channels
Deep learning-based perimeter protection
H.265 Pro+/H.265 Pro/H.265/H.264+/H.264 video compression
HDTVI/AHD/CVI/CVBS/IP video inputs
Audio via coaxial cable
Up to 2ch IP camera inputs (up to 6 MP)
Up to 10 TB capacity per HDD
H.265 Pro+ video compression improves encoding efficiency, and reduces data storage costs
Full channel recording at up to 1080p resolution
Smart search for efficient playback
Support the third-party cloud storage
Deep learning-based motion detection, and perimeter protection (line crossing and intrusion detection)
Support multiple VCA (Video Content Analytics) events for both analog and smart IP cameras
Compatible with major Wi-Fi dongle products in the market
Hik-Connect & DDNS (Dynamic Domain Name System) for easy network management
Output bandwidth limit configurable