Description
The Hikvision DS-7616NXI-K2/16P is a network NVR with 16 channels that can record from IP cameras with a resolution up to 12MP and can supply power to the cameras thanks to PoE (Power over Ethernet). The DS-7616NXI-K2/16P can provide intelligent AcuSense technology to non AcuSense cameras across all 16 channels. The clever AcuSense AI will only alert the user when it recognises a human form and will eliminate false alarms caused by animals or other non-flag events.
Facial Recognition and Face Picture Comparison

When connected to a camera capable of face recognition, the DS-7616NXI-K2/16P is able to create up to 16 face libraries consisting of up to 20,000 individual faces and use this information to create list of authorised personnel, create stranger alarms and search for specific faces during playback.
Perimeter Protection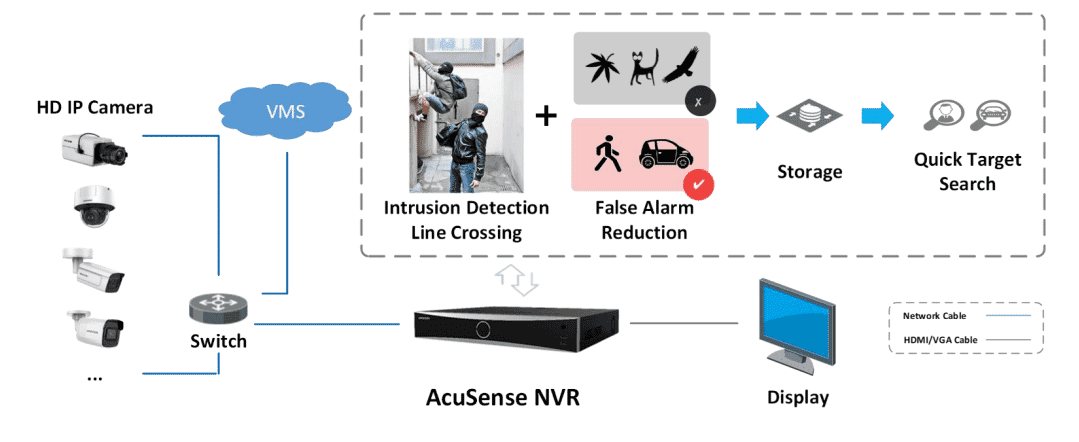 Adopt deep learning algorithm to reduce false alarm, effectively reduces the false alarm caused by tree branches, leaves, shadow, light, vehicles, small animals, etc.
AcuSense Technology
The DS-7616NXI-K2/16P features Hikvisions intelligent AcuSense algorithms usually only found in their AcuSense camera range. This means that any non AcuSense camera on the network can inherit this technology directly from the recorder.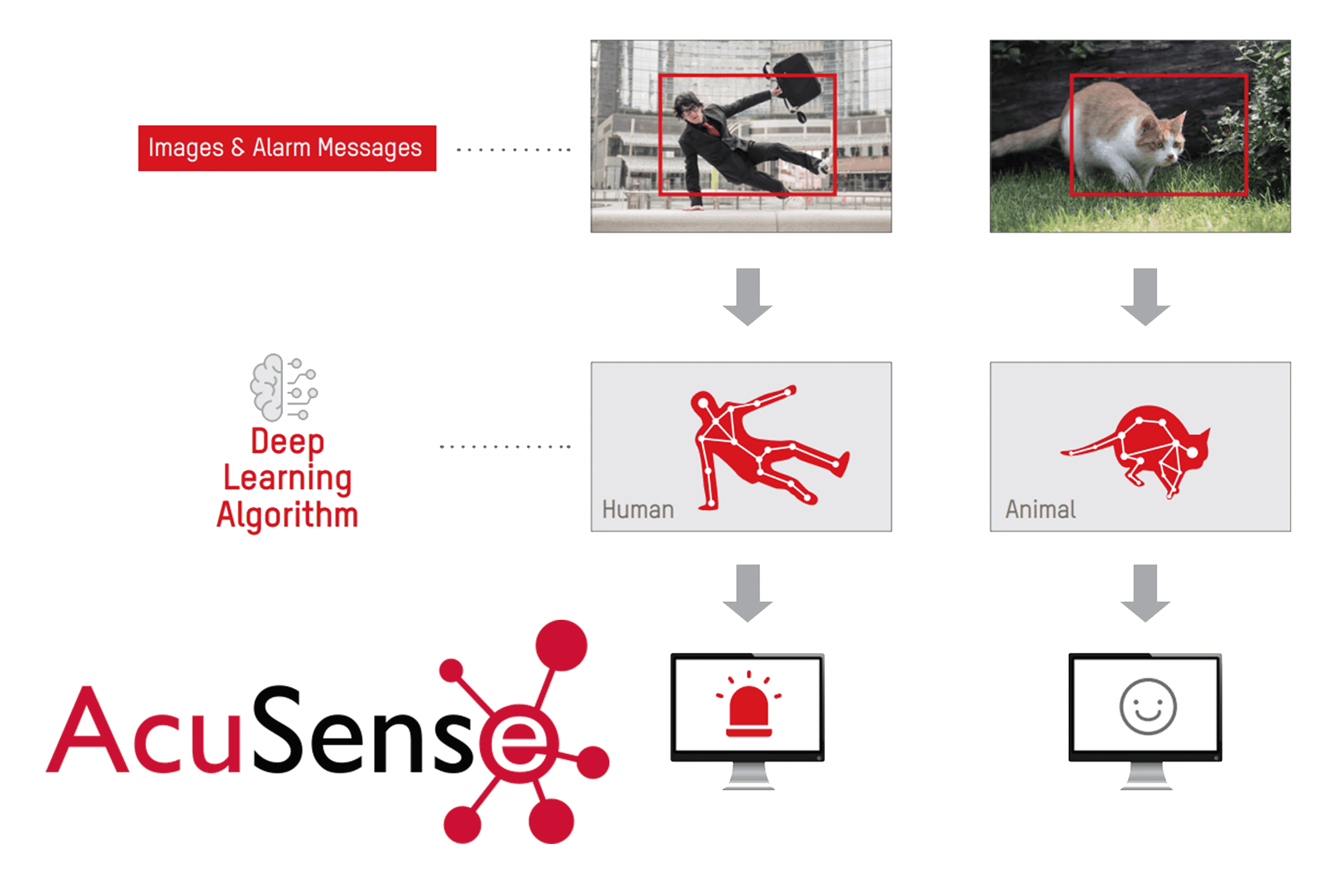 Interface

| Number | Description | Number | Description |
| --- | --- | --- | --- |
| 1 | Network interfaces with PoE function | 6 | VGA Interface |
| 2 | LAN network interface | 7 | USB interface |
| 3 | AUDIO IN and AUDIO OUT | 8 | Power supply |
| 4 | ALARM IN and OUT | 9 | Power switch |
| 5 | HDMI interface | 10 | GND |
Features:
Up to 16-ch IP camera inputs, plug & play with 16 power-over- Ethernet (PoE) interfaces
H.265+/H.265/H.264+/H.264 video formats
Up to 2-ch@12 MP or 3-ch@8 MP or 6-ch@4 MP or 12-ch@1080p decoding capacity
Up to 160 Mbps incoming bandwidth
Adopt Hikvision Acusense technology to minimize manual effort and security costs
All channels support Motion Detection 2.0
1-ch facial recognition for video stream, or 4-ch facial recognition for face picture
Smart search for the selected area in the video, and smart playback to improve the playback efficiency
H.265+ compression effectively reduces the storage space by up to 75%
Adopt stream over TLS encryption technology which provides more secure stream transmission service
Provide independent HDMI and VGA outputs
HDMI video output at up to 4K resolution
Up to 2 SATA interface for HDD connection (up to 10 TB per HDD)
16-ch synchronous playback
16 independent PoE network interfaces
1 self-adaptive 10/100/1000 Mbps Ethernet interface
Hik-Connect for easy network management