Description
The Hikvision DS-2CD2387G2H-LIU is an 8MP 4K PoE turret camera with either a 2.8mm or 4mm fixed lens. It features AcuSense and Hybrid Light technology, and a built-in microphone for added audio security.
Hikvision's Smart Hybrid Light Cameras with ColorVu are designed to upgrade your night vision experience in virtually any setting with always sharply-focused imaging and versatile lighting options. Powerful technologies including ColorVu, Super Confocal, Smart Hybrid Light, and other functionalities energize our cameras with amazing reliability and advanced capabilities.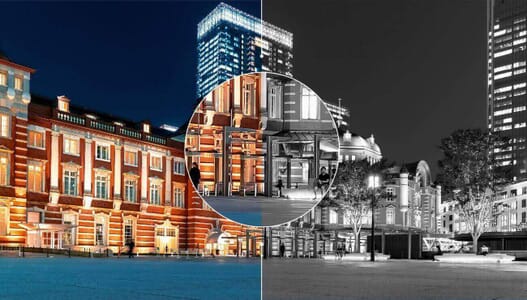 Stunning low-light imaging
Enjoy splendid night vision boosted by Super Confocal technology with F1.0 Super Aperture.
Hikvision has gone previous limits, leading the industry by achieving a delicate & complex confocal effect with an F1.0 large-aperture lens, which guarantees equally sharp imaging in IR or visible light.
ColorVu technology ensures excellent colourful imaging in ultra-low light.
Super Confocal technology guarantees clear, steady imaging without defocusing when switching from colour to black & white.
Monitoring in a smarter way
Security Intelligence gets more visible with AcuSense-powered smart functions based on data analysis, effectively capturing targets in true color.
Motion Detection 2.0 distinguishes persons and vehicles from other objects in the environment, focusing on real security threats with efficient video searches.
Live Guard (IP) deters trespassers with visual and auditory warnings while sending notifications to users remotely.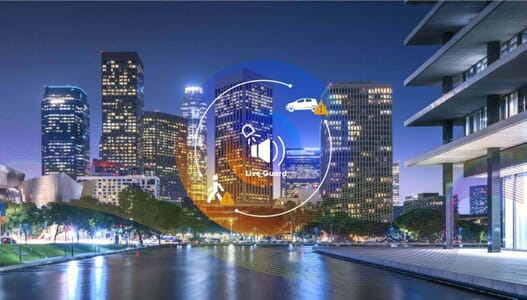 Optimize your security with flexible lighting options
Select the lighting mode that best suits your requirements: 24/7 colour, IR (B&W), or Smart. In Smart mode, the camera maintains infrared illumination until an event triggers colour imaging to capture critical details.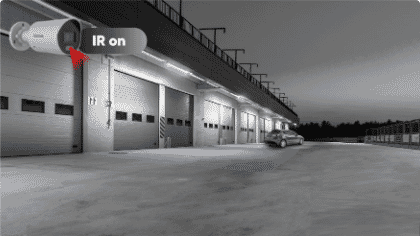 When there is no vehicle or person, the camera uses only the infrared light.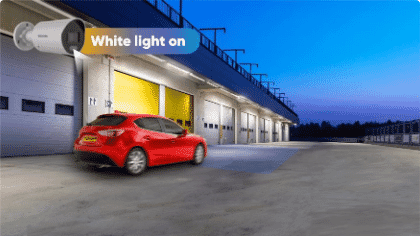 When a vehicle or person appears, the white light is automatically triggered, resulting in vivid color imaging with clear details.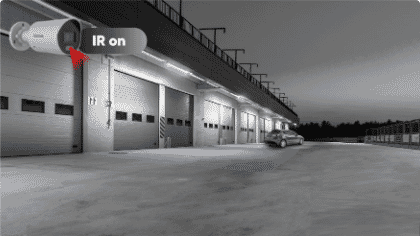 When the vehicle or person leaves, the camera switches back to the infrared light.
Features:
High quality imaging with 8 MP resolution
Smart Dual-Light: advanced technology with long range
Clear imaging against strong back light due to 130 dB WDR technology
Efficient H.265+ compression technology
Focus on human and vehicle classification based on deep learning
Built-in microphone for real-time audio security
Water and dust resistant (IP67)