Description
The Hikvision DS-2CD2047G2-LU is a high resolution 4MP mini bullet network camera with a 2.8mm fixed lens and AcuSense technology to greatly reduce the number of false alarm notifications received.
24/7 high quality colour images in ultra-low light scenes are achieved thanks to the Hikvision ColorVu Low Light Technology and the DS-2CD2047G2-LU also features built in microphone to provide additional security with real time audio.
Acusense Technology – Focus and Act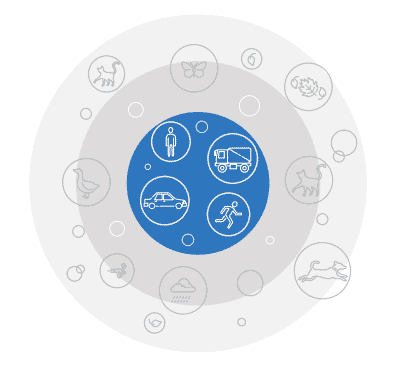 AcuSense devices recognise whether the alarm was triggered by a person, a vehicle, or another object based on the deep-learning algorithm.
As a result, you'll only get an alarm notification when people or vehicles intrusions are identified, depending on the event type you choose to focus on.
ColorVu Full Colour Images 24/7

Colorvu is the name for Hikvision's ultra-low light technology. Colorvu technology is designed to deliver clear colour images in scenes with almost no light without relying on infrared. Colorvu works by combining large image sensors with advanced image processing which in independent tests has proven to deliver the best images in scenes with very little light.
Colorvu cameras often feature a built-in white light that can provide illumination in complete darkness which allows Colorvu cameras to deliver full colour images 24 hours a day regardless of the lighting condition.
Having colour images helps with subject identification, number plates capture and provides accurate context which is lost on conventional cameras.
Features:
High quality imaging with 4 MP resolution
Efficient H.265+ compression technology
Clear imaging against strong backlight due to 130 dB WDR technology
Built-in microphone for real-time audio security
Focus on human and vehicle targets classification based on deep learning
24/7 colorful imaging
Water and dust resistant (IP67)