Description
The Hikvision IDS-7732NXI-I4/16P/X is a network recorder with 32 channels that can record from IP cameras with a resolution up to 12MP and can supply power to the cameras thanks to PoE (Power over Ethernet). The DeepinMind technology allows human and vehicle target classification, facial recognition and behaviour analysis to improve accuracy & reduce false alarms.
Deep Learning Technology
The intelligent deep learning technology on Hikvisions range of DeepInMind recorders offer a host of useful features to improve accuracy and offer greater control in both live feeds and playback. These include: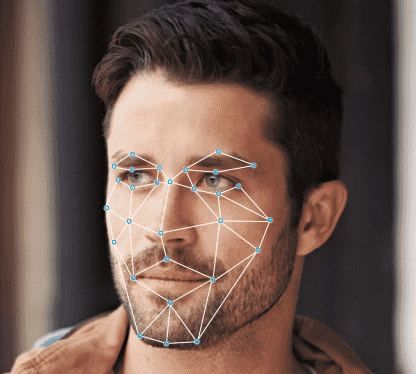 Facial Detection and Recognition
Facial detection software can be used to sound an alert when the camera spots a face that has previously been stored in its database. This is handy for a variety of applications, such as a VIP visiting the building, or sounding an alert for a known shoplifter.
In addition, the latest facial recognition software will allow you to store up to 100,000 faces over 16 libraries, allowing companies to store all of their staff photographs into the system and immediately be alerted to the presence of a customer or an intruder on the premises.
This could also be used in the reception of a 'members only' club to quickly check membership status and notify the management of non-paying guests.
If the surveillance system incorporates access control functions, facial recognition can be used as a touchless method for granting access to authorised personnel.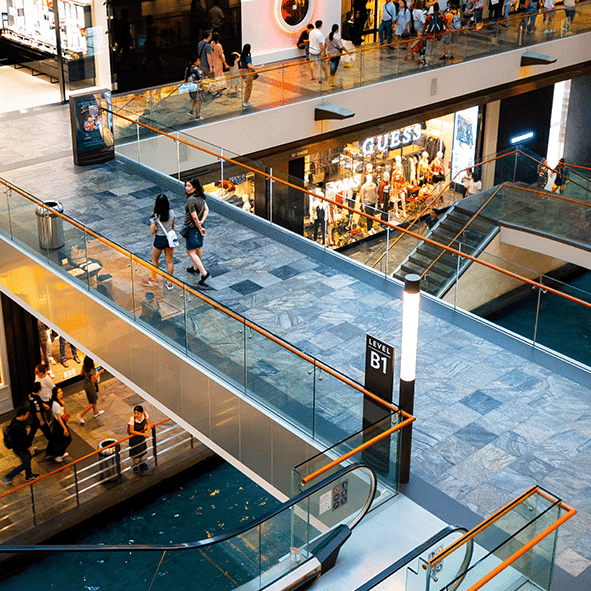 People Counting
Unlike the conventional 'Top Down' method of people counting when using surveillance cameras, the latest deep learning software brings a greater level of accuracy and intelligence by counting each individual face entering the building. The software can then eliminate members of staff and security guards to give a specific count of actual customers. This can also be used to eliminate repeat customers over a set timescale to give you a solid reading of each unique customer.
With Hik-Central software, you can build up daily, weekly and monthly reports based on customer data. When used in conjunction with the DeepInMind software, a more accurate report can be generated and actual customers can be tracked, not just an overview of bodies on the premises.
This also allows for a demographic view to be created, such as age, gender and even facial expressions, providing valuable data for marketing research.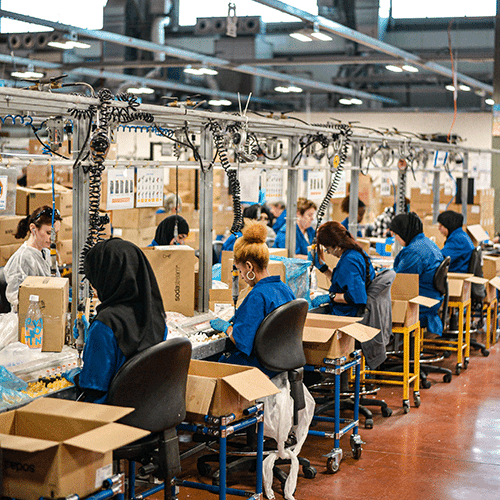 Work Behaviour Analysis
Based on deep learning algorithms, the IDS-7732NXI-I4/16P/X can monitor staff in the workplace and sound an alert for events such as absences, sleeping on duty, staff working over their allotted hours, mobile phone usage and maximum people exception.
Not only does this provide a more productive workforce, but can be used to protect staff from burnout or possible injury in the workplace.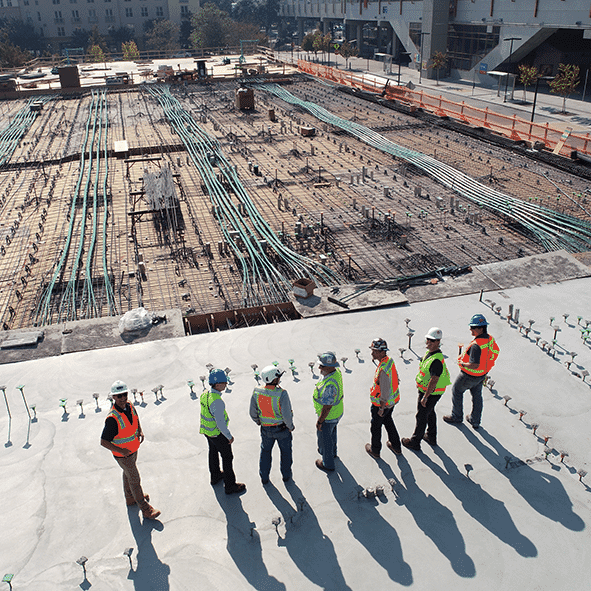 Hard Hat Detection
On construction sites or other dangerous areas, safety can be ensured by enforcing a requirement that all staff and visitors wear a hard hat at all times. If this procedure is not followed properly, accidents can happen which may result in serious injury or even death.
To ensure the safety of every person onsite, the DeepInMind software can detect whether a person is wearing a hard had or not and instantly trigger an alarm. This creates an event on the playback which can be easily accessed via the recorder.
The alarm and playback event will also be triggered if a person removes their hard hat and does not put it back on again.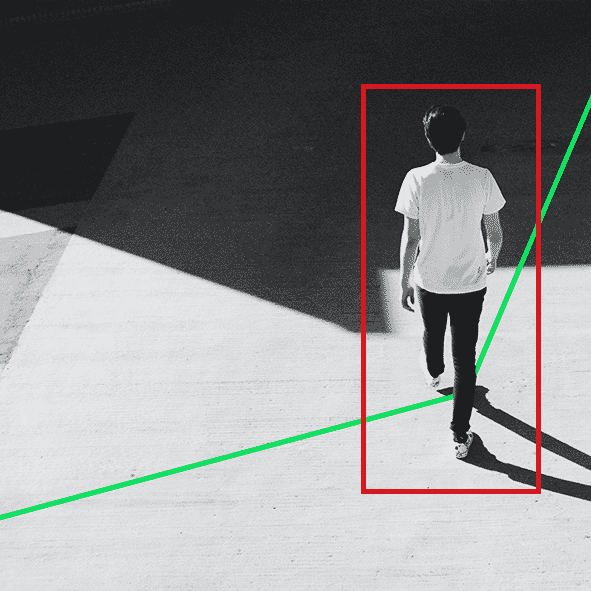 Perimeter Detection
The DeepInMind range of recorders provide up to 90% accuracy when detecting a human form in a pre-defined area. This is particularly useful in areas such as a school where AcuSense wouldn't be required but certain areas still need to be monitored.
Once a person is detected in the pre-defined area, an alarm can be raised and an event is logged in the playback.
The intelligent software can differentiate between a human and other non-event movements, such as animals or branches blowing in the wind. This greatly reduces the number of false alarms and events are much easier to find on playback.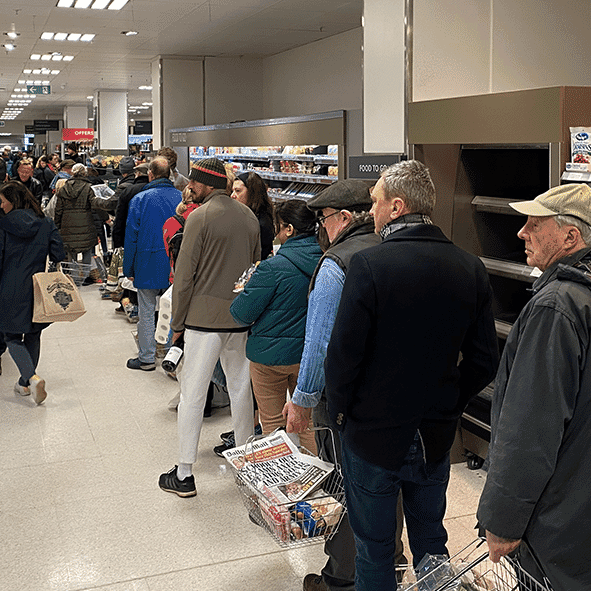 Street Behaviour Analysis
When viewing outside areas such as pub gardens or parks, the DeepInMind software can be used to survey a crowd and sound alerts for certain events, including:
People gathering detection – This can be used in areas where large gatherings may cause an obstruction, such an emergency exit or pinch point in a walkway.
People Running Detection – Used in areas where running may be restricted, such as swimming pools or around heavy machinery,
Violent Motion Detection – This can be a powerful tool to prevent violent behaviour becoming a problem, by alerting the user and ensuring security can be dispatched to stop trouble before it starts.
Falling-Down Detection – The alarm will be sounded if the DeepInMind software recognises a human form falling to the ground. This would be particularly handy in places such as nursing home or schools.
Interface

| Number | Description | Number | Description |
| --- | --- | --- | --- |
| 1 | LAN Interface | 9 | Controller Port, Alarm In/Alarm Out |
| 2 | AUDIO OUT | 10 | GND |
| 3 | AUDIO IN | 11 | 100 to 240 VAC Power Supply |
| 4 | HDMI1 and HDMI2 Interfaces | 12 | Power Switch |
| 5 | USB 3.0 Interface | 13 | Network Interfaces with PoE function |
| 6 | RS-232 Serial Interface | 14 | eSATA Interface |
| 7 | VGA Output (DB9 Connector) | 15 | VIDEO OUT |
| 8 | RS-485 Serial Interface | | |
Features:
H.265+/H.265/H.264+/H.264 video formats
Intelligent analytics based on deep learning algorithm
Up to 16-ch perimeter protection
Up to 8-ch facial recognition for video stream, or up to 16-ch facial
recognition for face picture
Up to 8-ch video structurization
Up to 8-ch throwing objects from building
Up to 16/32-ch IP cameras can be connected
Up to 16-ch 1080p decoding capability
H.265+ compression effectively reduces the storage space by up to 75%
Dual-stream recording saves bandwidth
Adopt stream over TLS encryption technology which provides more secure stream transmission service
Support double verification for playback and downloading
Provide independent HDMI and VGA outputs
HDMI video output at up to 4K resolution
Up to 4 SATA interfaces for HDD connection
Up to 16-ch synchronous playback
Support multiple VCA (Video Content Analytics) events
Configurable special camera smart functions, such as VCA detection (motion, line crossing, intrusion, etc.), heat map, ANPR (Automatic Number-Plate Recognition), and people counting
POS information overlay on live view and playback, and POS triggered recording and alarm
16 independent PoE network interfaces
1 self-adaptive 10/100/1000 Mbps Ethernet interface
Hik-Connect & DDNS (Dynamic Domain Name System) for easy network management
Smooth streaming technology
Support web access without plug-in